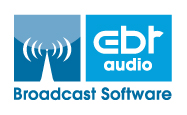 Simple, fast and reliable softwares.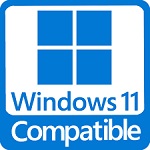 Some customers
We have users around all world: Australia, Brazil, Canada, United States of America, United Kingdom, France, Israel, Deutschland.
Are radios, television, DJ, producers, internet radio, musical groups, churches and several private users.
Radio Mankato is running two copies of EBRcart2 with side-by-side touch-screens for the Linder Farm Network in Minnesota

Mr. Brian K. McKittrick said: "Great EBRcart2 software, works great on windows 7 64 bit. Thanks, and keep writing great broadcast software."

2014/04/21 - Scotland Online Radio said:

"We are pleased to announce that we are experimenting with an excellent audio cart software solution which is available from a company in Brazil called EBRaudio. It's great to know that there are nice people all over the world so here is a big "thank you" shout to "Edgar"

Visit https://www.scotlandonlineradio.co.uk/

EBRaudio thanks Rycharde Perry the recommendations. Listen to this station, really great songs.

Recomendations:

So far your Radio Automation is at best solution for small and big radio station, school, theatre and more
that would love to go with radio / audio automation. I am recommending your software to my fellow broadcasters hopefully your software will be purchased by more.

I am glad that I purchased it!

Thank you!

Give us updates if there will be improvements. We look further to its enhancements..

Warmest Regards

Lou Garcia

We at Radio Lora 924 in Munich Germany are using your product since a year in our sending studio and we are very satisfied with your product and your fast response on service issues.
You have solved our questions and needs in a short time and are always very helpful.
Please continue with your product and good support.

Thanks
István Cocron
and the Technik team of Radio Lora

October, 12, 2018

Radio at Brazil using Axia Console and EBRcart2 to play news.